National Parks in Arizona and Utah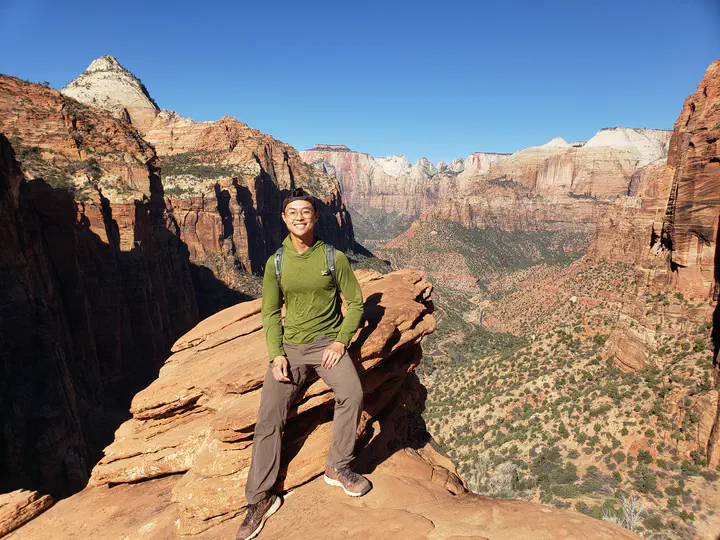 Yujia and I did the South Keibab to Bright Angel Loop. We stopped at the Phantom Ranch for lunch. Roughly 17 miles and over 4,000 ft of elevation gain.
Next we visited Antelope Canyon via the Colorado River. We kayaked 2 hours to get to a small beach and hiked for about 40 minutes.
We then made our way to Bryce Canyon for a short hike on the Sunset to Sunrise Point Trail. Didn't have much time before sunset, so we figured we'd keep it short.
Our last stop was Zion, featured above. We only had a few hours to hike, so we decided to hike the Zion Canyon Overlook Trail.