Travelling solo in Brazil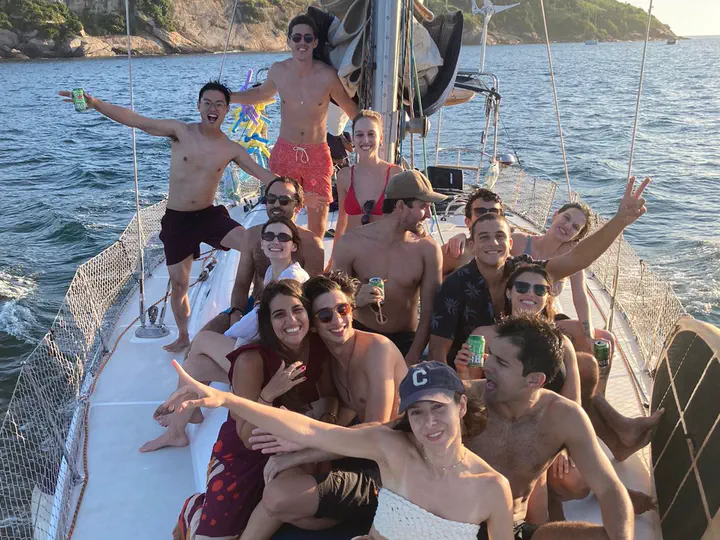 I'm too tired to recount the whole trip, so at some point in the future, I'll write a more detailed memoir. For now, here are some highlights expressed through photos.
Rio de Janeiro
Day 1
Explored Ipanema and Leblon by foot.
Day 2
Climbed Pao de Acucar and Corcovado in a day with Igor! Finished by 2p!
Day 3
Acai, dinner, and beers with Beatriz and Eduardo in Lagoa, Gavea, and Ipanema.
Day 4
Boat trip! See featured photo.
Day 5
Checked out cultural sites in Centro. Uneventful, except for an amazing dinner! My favorite meal in Brazil.
Day 6
Jeep tour through Tijuca Forest. Dinner at Joaquim's house in Jardim Botanico.
Day 7
Climbed Dedo de Deus near Tetropolis with Adilio.
Day 8
Cycled Vista Chinesa with Joaquim. 10% incline was killer.
Day 9
Worked on proofs at the airport on the way to Campo Grande.
Day 10
Beatriz's wedding! The party afterwards was nuts!
Day 11
Lunch in Campo Grande with Claire, Camilla, and Joaquim. Couldn't find a rapid test anywhere, so I had to stay the night in Sao Paulo at Camilla's
Day 12
Walking tour of Sao Paulo historical district. Self tour of Beco do Batman.
Rapid test at a Drogosil and made it back to the US with a 2 hour delay in Chicago.